---
About
Deta Ltd. was founded 22/09/1999 as a company for manufacturing, engineering, services and trade. Deta Ltd. is the exclusive distributer of Metalka Majur from Jagodina (Republic of Serbia) for the electro-installation materials. We are engaged in retail and wholesale of this brand. We also provide service of montage of parts of electrical installation material for Metalka Majur. Our activity has been expanded to develop our own program of indoor and outdoor LED lighting.
Beauty is in detail…
Metalka Majur is successfully operating for over 25 years. From a small workshop was created a modern company that today employs 250 workers and that each day is developing and growing. Successfully manage the business, constantly improving product quality and business processes, innovative and stylish product design and production expansion program with new articles are Metalka Majur recognizable in the market.
News!
New! Deta Ltd. has developed its own program of indoor and outdoor LED lighting. We have  invested great efforts and knowledge of our engineers  in the development of this program and we are proud that we are the first in Bosnia and Herzegovina who are working on the development and preparation for production of LED lighting. The entire project is being finalized and we are  expecting very soon the production and market launch of these products.
---
" Deta Ltd. Banja Luka "
---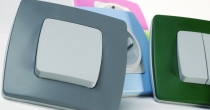 Switches
We offer a wide range of switches of all kinds of different designs, functions, shapes, colors and details that give you more possibilities for nice and easy fitting into spaces. More possibilities mean more style. Find your match in programs Status, Prime Plus, Royal, Royal Exclusive, Emporio, Kombo, Happy, Set Q OG, and OG Apollo Mini OG.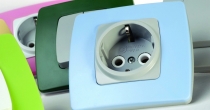 Sockets
All types of sockets: double pole with and without protection, with or without a lid, triple poled, doubled, for telephone, for antenna, for communication, combined, for installation, for transfer and build on wall. Find the different designs in one of our programs: Status, Prime Plus, Royal, Royal Exclusive , Emporio, Kombo, Happy, Set Q OG, and OG Apollo Mini OG.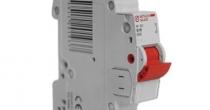 Miniature circuit breakers
Offer includes models B and C types, and all models have the power end of 6kA. The development of this program included a detailed analysis of all models of automatic switches available on the market, and by examining the advantages and disadvantages to create a high quality product of superior characteristics.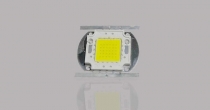 LED lighting
LED technology is a new lighting technology, and we can freely say the future of lighting technology, because it is replacing the existing technology with safe and rapid steps. LED stands for Light emitting diodes. LED is a semiconductor element that converts electrical energy directly into light, unlike light bulbs, which must produce heat, which then gives light.